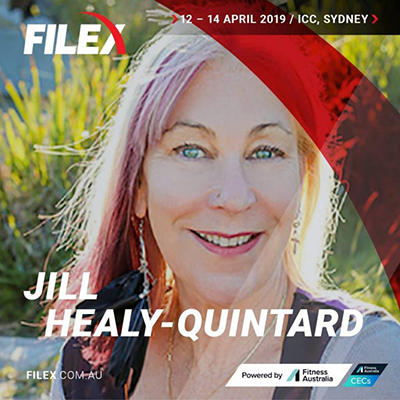 Contact "Shape Your body, Shape Your mind………"
Jill Healy-Quintard is the creator and principle coach of Body and Balance Fitness and Wellness,
Being named Top 3 in Group Fitness 2020 by Fitness Australia and Top 5 in 2019 is a wonderful achievement. Having taught, presented and been part of this industry for 40 years, Jill remains passionate about Human Movement and helping people lead fitter, stronger, happier and longer lives through her unique classes, education and instruction on the Balance of Mind and Body and fitness and wellness being one. 'Exercise is Medicine' and 'Shape Your Body, Shape Your Mind' are Jill's frequently used Mantras.